Why the Box-Ae-RATOR?
Enjoy better Box Wine with every pour. The BOX-Ae-RATOR is the first and only wine aerator designed for Bottled and Boxed Wine. 
SHOP NOW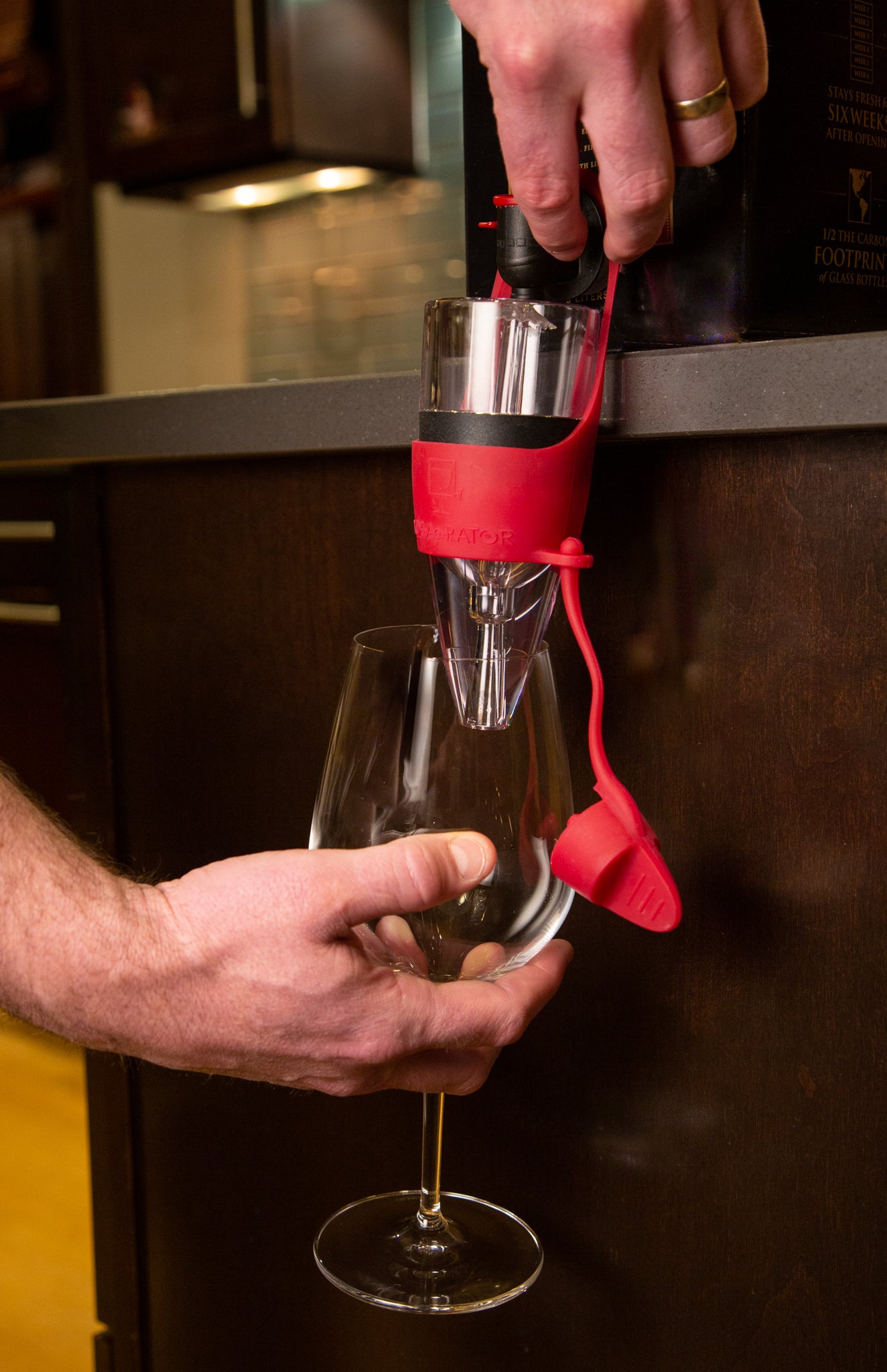 The Benefits of Aeration, Now for Boxed Wines
The BOX-Ae-RATOR will enhance the flavor and bouquet of your Box Wine, just as aerators have done for years for bottled wine. Turn that $20 box of wine into a $40 box of wine.  Aeration works, and works especially well for wine in packaging designed to protect it from oxygen.
LEARN MORE
In the Media
In the News

Our Aerators-in-Chief, Dillon and Mary Ambrose were interviewed by Milwaukee Journal Sentinel about the origin of BOX-Ae-RATOR, the stigma of boxed wine, and why aeration is so important.

READ MORE

On the Radio

Dillon recently joined Gene Miller of 620WTMJ4 for an interview talking all about how the BOX-Ae-RATOR brand came to be, and why aeration is so important, even for boxed wine.

LISTEN NOW